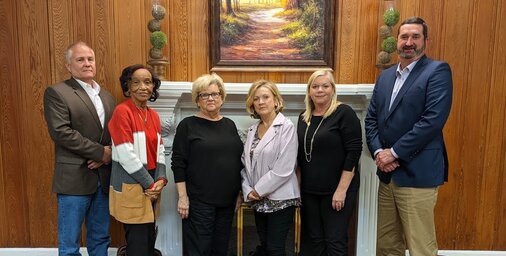 Meet our Governing Board

Stanley Thrift, Chair
Charlie Mae Cross, Vice-Chair
Eric Harris, Member
Gayle Infinger, Member
Laura Landrum, Member
Dr. Lori James, Superintendent
The Clinch County School System Governing Board is comprised of five members who are elected by the voters of Clinch County. They set district policy, encourage parent involvement, and hire and retain quality staff.

Board meetings are held the fourth Thursday of each month at 6:00 pm, unless otherwise noted on board calendar.

Per Policy BCBI, last updated 7/22/21, procedures allowing members of the public to address the Board are available at the Superintendent's office and shall be given, upon request, to anyone requesting a copy. Procedures include, but are not limited to, a requirement providing that notice be given at least 24 hours in advance of meeting.