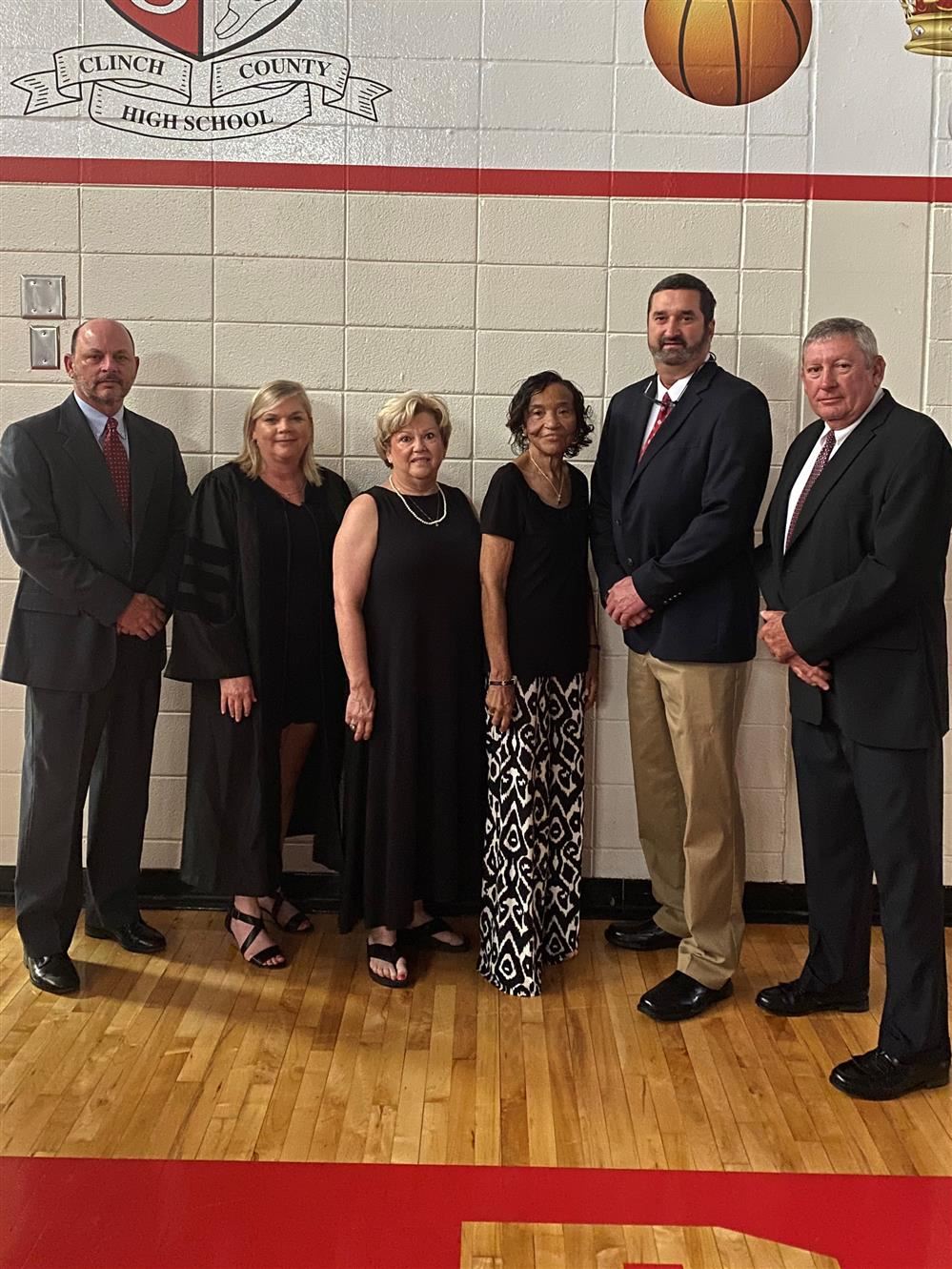 Meet our Governing Board

John Davis, Chair
Charlie Mae Cross, Vice-Chair
Charles Handley, Member
Stanley Thrift, Member
Laura Landrum, Member
Dr. Lori James, Superintendent
The Clinch County School System Governing Board is comprised of five members who are elected by the voters of Clinch County. They set district policy, encourage parent involvement, and hire and retain quality staff.

Board meetings are held the fourth Thursday of each month.