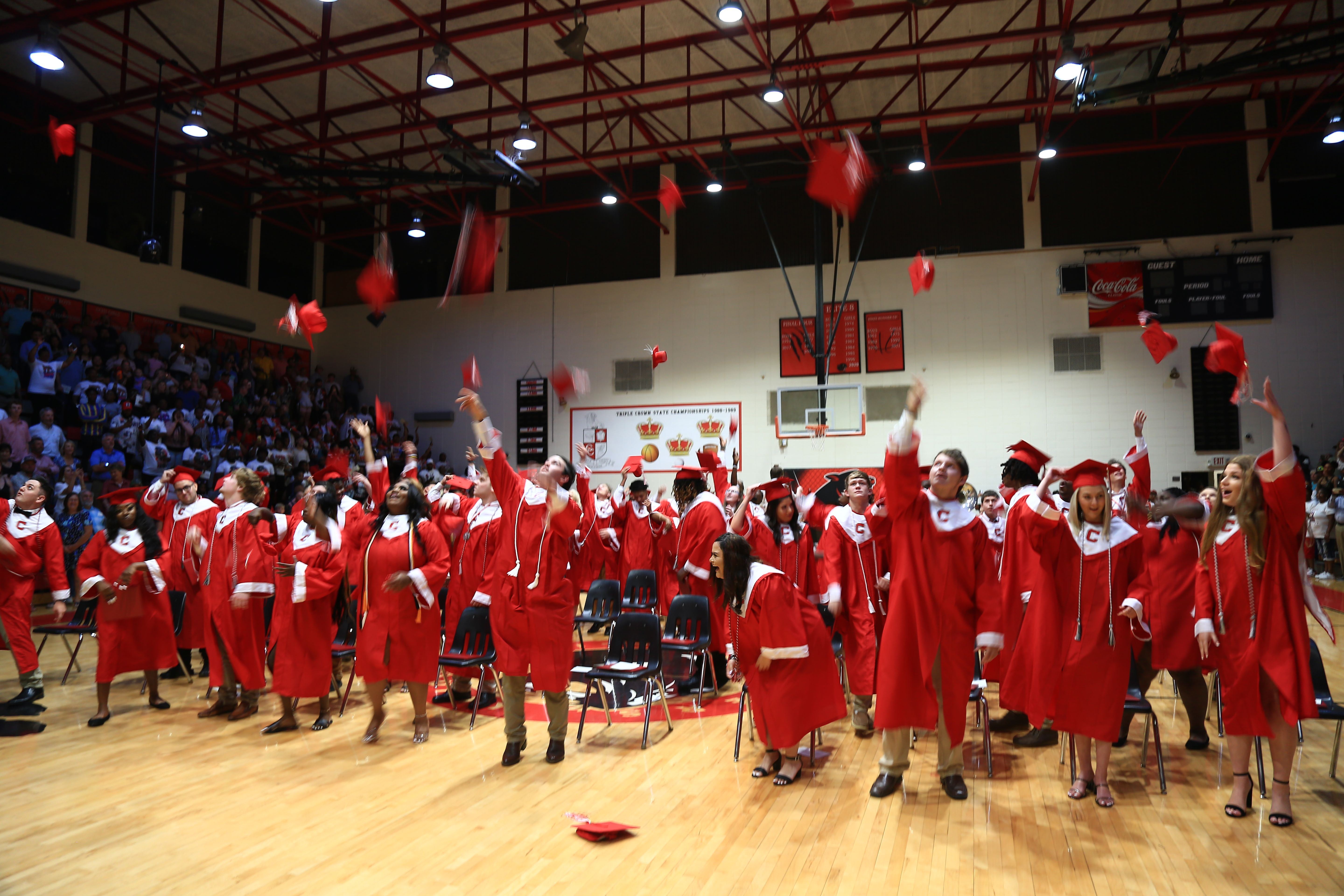 Back to School Creekbox Interview (8/16/21)

COVID Information:

Just as we did last year, we will continue to monitor our COVID data in the school and community and continue to communicate with local medical professionals.

Parents can help us keep our schools safe by following the recommendations below:

Do NOT send your students to school if they are displaying signs of sickness. Make sure to send a note to the school if your child has been sick so the absence will be excused.
Talk to your doctor about COVID vaccinations. Vaccines are currently available for people aged 12 and older. If you have been fully vaccinated, you do not have to quarantine if you are identified as a close contact. Vaccines are available at both Clinch Memorial Hospital and the Clinch County Health Department without appointments.
Wear a mask. Masks are encouraged in schools. When worn properly, masks can help prevent the spread of COVID.
Wash hands frequently and watch your distance as much as possible. Hand sanitizer is available in all of the classrooms. Children should be reminded to wash their hands frequently and adhere to physical distancing as much as possible.
Ensure your emergency contact information is up-to-date with the school.
Call the school nurse if your child has tested positive or has been exposed to someone with COVID.

We will adjust plans, procedures, and events as data dictates. If you have any questions, we want to answer them. Please feel free to contact us at 912-487-5321.

First Day of School - August 5, 2021!

Back to School / In Person Learning Plan

It is well documented that students benefit from in-person learning and safely returning to in-person instruction for ALL of our students is our top priority. Vaccination is currently the leading public health prevention strategy to end the COVID-19 pandemic. We encourage all eligible students and staff members to get fully vaccinated.*

The Clinch County School System will take into consideration recommendations from the GaDPH and CDC throughout the year. We have a close collaborative relationship with local health care professionals and will continue to consult with them on a regular basis. The information listed below is our plan as we begin school on August 5 and may change throughout the year as guidance from health officials changes.

Safety Precautions: Wellness, Hygiene, & Screening

Hand sanitizer will be available in all classrooms, buses, entrances, cafeterias, high traffic areas, media centers, etc.
Hand washing is encouraged throughout the day.
Age appropriate lessons will be provided on prevention practices.
Signage will be posted throughout school campuses outlining safety requirements.
Staff members should self-monitor temperature and symptoms daily before reporting to work. Staff members who are sick must stay home.
Parents should self-monitor temperature and symptoms daily before sending students to school. Students who are sick must stay home. Students who report to campus sick will be sent home immediately.
Custodial staff will clean high touch areas throughout the day.

Safety Precautions: Masks, Shields, Face Coverings

Masks are encouraged to be worn indoors.
Masks will be available for students and staff at the front desk and in the nurse clinics.
Decorative designs on face coverings shall be limited to school logos or prints that adhere to school dress code guidelines.

Safety Precautions: Quarantines

We will follow DPH guidance regarding quarantines.
As of today, if students have been fully vaccinated* and are close contacts with a person who has tested positive, they will NOT have to quarantine (per DPH guidance).

Safety Precautions: Open House and First Day Procedures

CCEMS will have open house for parents Wednesday, August 4 from 4:00 – 6:00.
Pre-K will have a parent meeting in the CCEMS cafeteria Wednesday, August 4 at 5:00
8th Grade Open House will be held Wednesday, August 4 at 6:00 pm in the CCHS gym.
The Department of Health will have a mobile unit on site at CCEMS for REQUIRED 7th & 11th grade vaccinations during CCEMS open house (Wed, Aug 4, 4:00 – 6:00) (not COVID vaccines). Students 16 and younger must have a parent with them to receive the required vaccines. See https://dph.georgia.gov/schoolvaccines for more info regarding required vaccines for school.
CCEMS and the CCHS gym will be deep cleaned and sprayed with the electrostatic mister following open house meetings on Wednesday evening, August 4.
To reduce the spread of germs, parents will not be permitted to walk their children to class on the first day of school or attend assemblies during the school day.

Safety Precautions: Classrooms, Buses, and Extracurricular Events

Students will have assigned seats in classrooms and on buses.
All athletic events will be conducted under the guidance of the Georgia High School Association.
Bus windows may be lowered during routes to provide additional ventilation, weather permitting.
Classroom doors may be opened to provide better ventilation and air flow throughout the building.
CDC has revised guidance to recommend 3 feet (instead of 6 feet) of separation between students in classrooms.

Instructional Plans

All students enrolled in the Clinch County School System will be scheduled for face-to-face traditional instruction.
In the event of quarantines or school closures, instruction will occur remotely using Google Classroom or other online resources.
While we may allow more flexibility for instructional visitors throughout the year, we may limit nonessential visits to classrooms, assemblies, & pep rallies.

School Meals & Water Fountains / Filling Stations

Schools will alter dining schedules in order to reduce the number of students in the cafeteria at one time.
Water will be available at water fountains. Filling stations are also available and students are encouraged to bring their own clear water bottle to school to use at the filling stations.
All students PreK-12 are eligible for breakfast and lunch at NO CHARGE.

*For information regarding COVID vaccinations, contact your medical provider. Vaccines are available locally at Clinch Memorial Hospital and the Health Department without appointments.